Love Island Albania
Reality dating show, uniting the hottest Albanian singles in their quest for genuine love and a chance at a substantial cash prize
In this project, we aim to create an interactive platform for Love Island Albania, a dynamic reality dating show, allowing fans to actively engage with the contestants and influence the show's outcomes while offering a seamless digital experience to captivate a diverse audience for nine thrilling weeks, all in pursuit of genuine love and a significant cash prize. The platform will serve as the epicenter of real-time updates, live voting, and exclusive content, enhancing the overall viewer experience and deepening their connection with the show's captivating journey.

Client: TV Klan    Industry: TV Show
Angular
Redis
MySQL
 AWS S3
 ElasticSearch
PWA
Provide Love Island Albania fans
a seamless and engaging app experience.
Love Island Albania presents challenges in implementing complex voting systems, ensuring real-time interaction, scalability, and user engagement while maintaining security and cross-platform compatibility. Addressing these challenges is essential to deliver a seamless and engaging app experience for the show's dedicated viewers.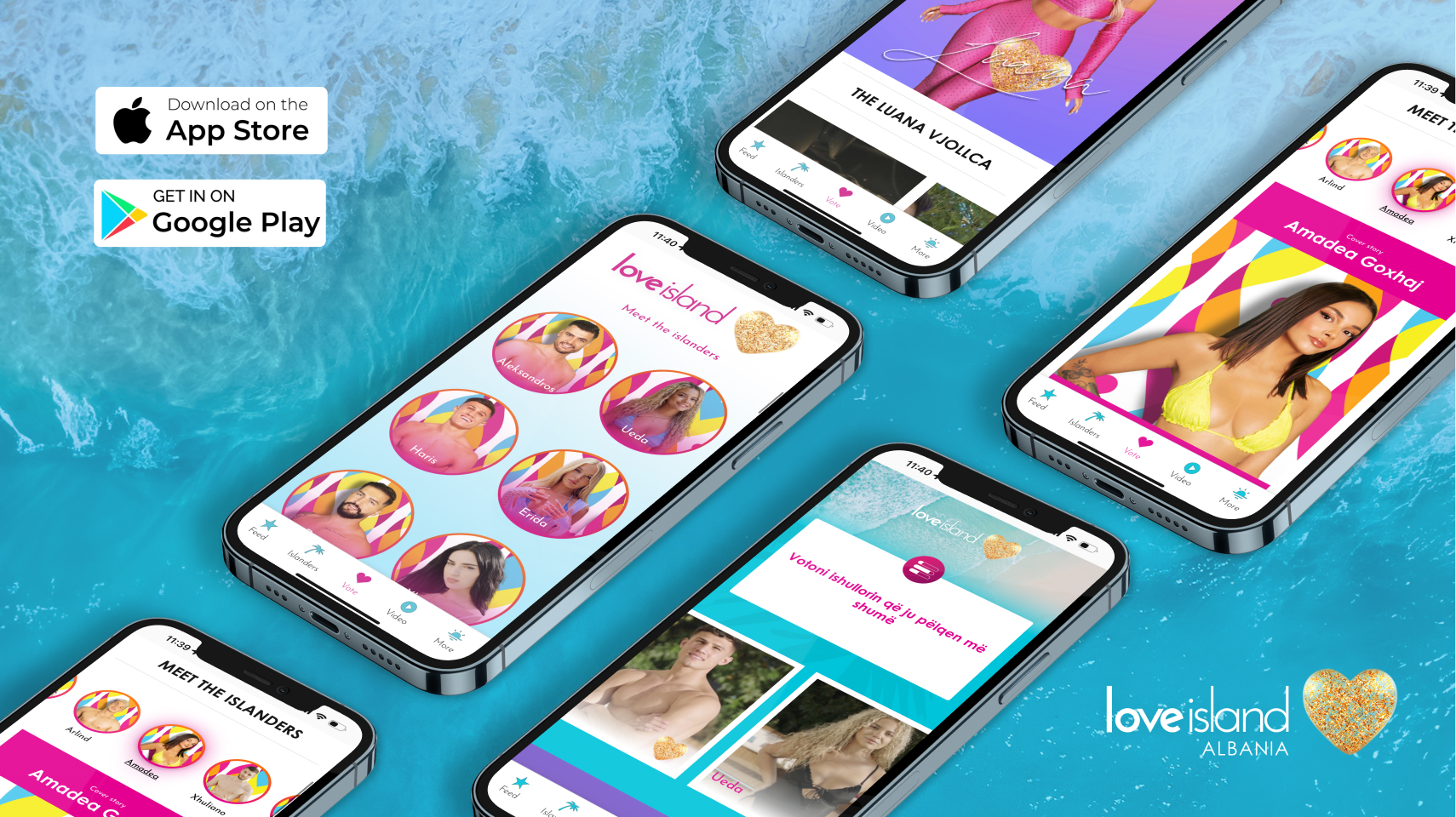 Expectations from Love Island Albania
Delivering a user-friendly platform that caters to a large and diverse audience, allowing for real-time voting, access to exclusive content, and providing an engaging experience that captivates a broad fan base. Users anticipate staying connected with the show's drama and romance, enjoying an intuitive interface, and actively participating in shaping the outcomes of the Love Island Albania experience, all within the ambitious deadline of two months, and ensuring accessibility across web, iOS App Store, and Android platforms.
Viewers can seamlessly cast various types of votes, such as "Hot or Not," couple voting, and open or closed polls, with real-time results and engaging experiences. Fans anticipate a user-friendly interface that simplifies the voting process while offering diverse options to influence the show's outcomes, adding excitement and interaction to the viewing experience.
Users look forward to receiving push notifications that provide instant highlights, announcements, and interactions, enriching their experience and maintaining their enthusiasm for the show.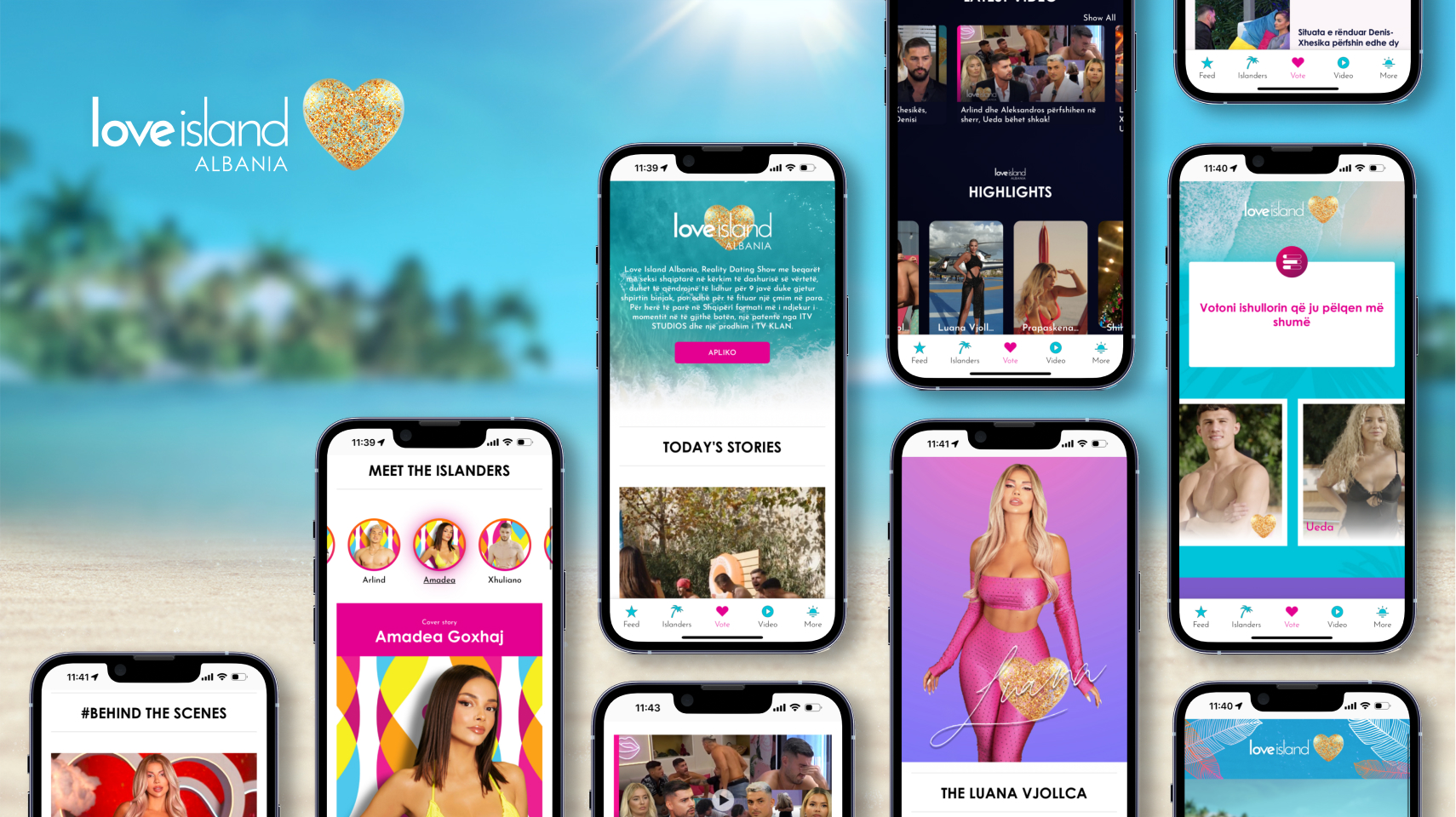 Gliterin recipe
Gliterin's team of skilled data scientists and developers leveraged their expertise to encompassed a user-centric design, providing an intuitive and visually appealing interface and to handle the potential audience scale, the application was built to be highly scalable, ensuring efficient performance even during high-traffic periods.
Developed a powerful architecture
We developed a powerful architecture for Love Island Albania by carefully selecting a technology stack that included Angular for web development, Redis for caching, MySQL for database management, AWS S3 for video and image hosting, and Elastic Search for efficient search functionality. This robust architecture ensured seamless performance and scalability to meet the demands of complex voting systems and real-time features while providing a user-friendly experience.
Stunning and innovative design
We crafted a stunning and innovative design for Love Island Albania's app through creative visuals and a user-centric approach, ensuring an engaging and intuitive interface. This design was meticulously developed to captivate users while facilitating seamless interaction with complex voting systems and real-time features.
We created real-time information updates by integrating a custom WordPress panel and notification system, enabling quick content updates and instant push notifications to keep users informed and engaged. This approach allowed us to efficiently manage and deliver real-time information to the audience while maintaining an intuitive and user-friendly interface.
Incredibly Fast Deployment
We achieved an incredibly fast deployment within the challenging two-month timeframe through meticulous project planning, streamlined development processes, and a highly skilled and dedicated team. Effective time management and prioritization of essential features allowed us to meet the deadline while maintaining the application's quality and functionality.
In conclusion, we developed an app that successfully transformed the television show's fan experience, delivering a feature-rich and engaging platform that met the diverse expectations of a large audience within a tight timeframe. Through a combination of innovative design, robust architecture, and a user-centric approach, the app not only maintained viewer enthusiasm for the show but also established itself as a powerful digital companion to Love Island Albania.

We can help
 

you right away!
Seeking expert guidance and mentorship for launching your app idea or revamping your existing app to trigger more growth?